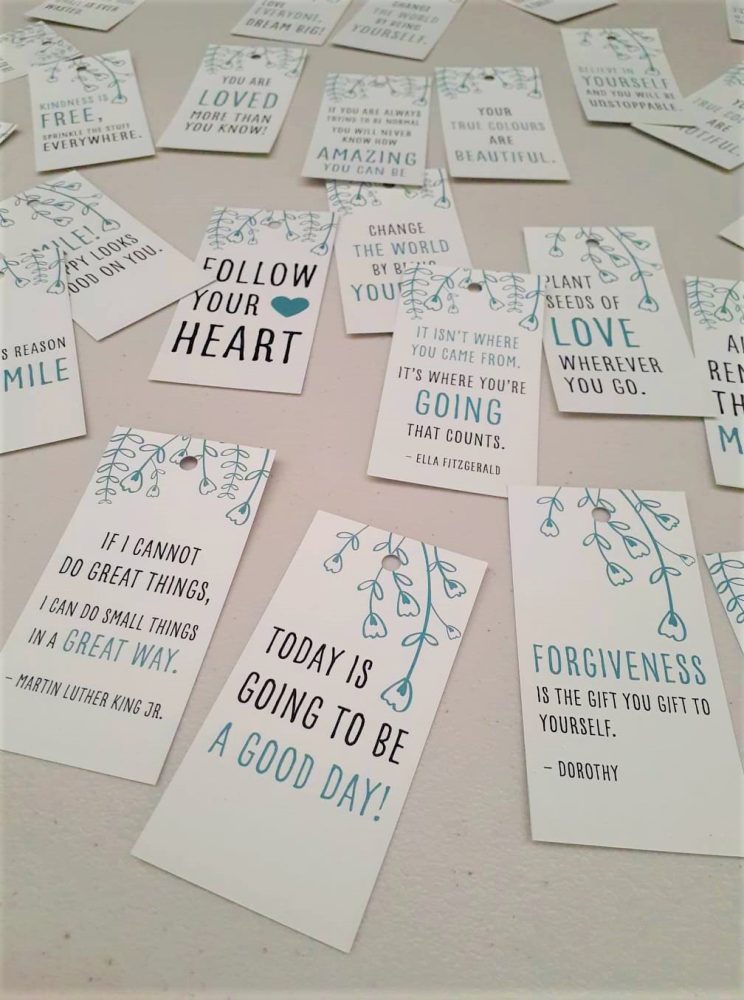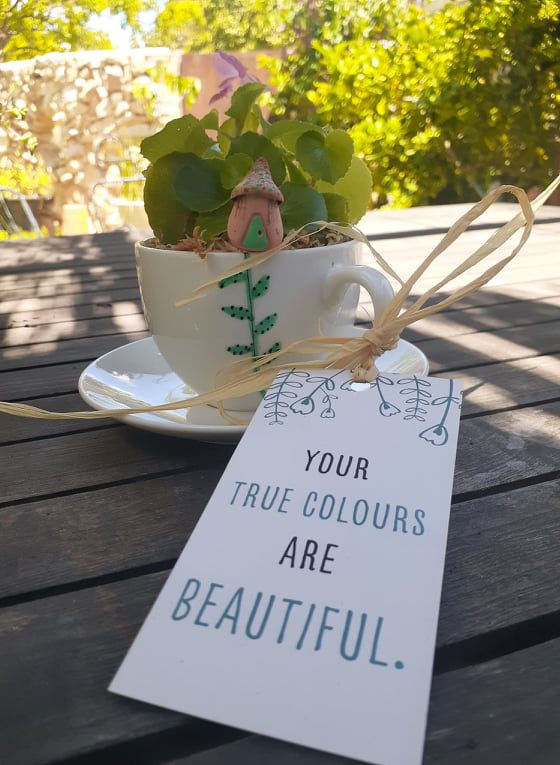 Sign up to Download our Printable Message Tags Below
Your true colours are beautiful.
Laugh loudly, love everyone, dream big!
Always remember that you matter!
Life is beautiful because of you.
A great future doesn't require a great past.
Smile! Happy looks good on you.
Start each day with a grateful heart.
Plant seeds of love wherever you go.
Life is like a cup of tea. The taste is up to how you make it.
Kindness is free, sprinkle the stuff everywhere.
Believe in yourself and you will be unstoppable.
Today is going to be a good day!
Change the world by being yourself.
A little kindness goes a long way-pass it on!
You do not find the happy life. You make it.
If you're lucky enough to be different, don't ever change.
You are important, strong, worthy and loved!
You're someone's reason to smile.
You are loved more than you know!
When it rains, look for rainbows. When it's dark, look for stars.
Try to be a rainbow in someone else's cloud.- Maya Angelou
Wanting to be someone else is a waste of who you are. – Kurt Cobain
Never bend your head. Always hold it high. Look the world straight in the eye.-Helen Keller
You're braver than you believe, and stronger than you seem, and smarter than you think. A.A Milne
People will forget what you said, people will forget what you did, but people will never forget how you made them feel.
Spread love everywhere you go- Mother Teresa
You are beautiful just the way you are!
No act of kindness, no matter how small is ever wasted.
If I cannot do great things, I can do small things in a great way.- Martin Luther King Jr.
It isn't where you came from. It's where you're going that counts.-Ella Fitzgerald
If you are always trying to be normal you will never know how amazing you can be.