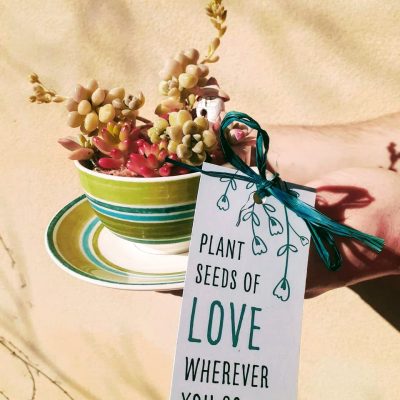 Spread a little kindness, hope and inspiration in your neighbourhood- make a teacup planter, add a message of kindness and gift it to someone special!
At a time when many people in our community are feeling vulnerable and a little disconnected, our collective kindness is needed more than ever. Teacup planters and inspiring messages can not only create joy and inspire hope for any finder, but the process of creating will boost the maker's mood too! (Read our stories of impact). Whether you gift to someone you know or perhaps surprise a neighbour…or a stranger…your gift could really make someone's day!
Want to spread some kindness in your community?
There are many ways to get involved!
Get on board! Create your own teacup planter, organise a workshop or facilitate your own workshop.
Make your own teacup planter and get free downloadable resources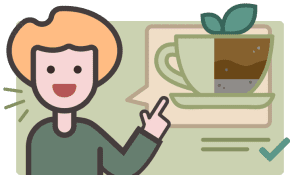 Facilitate your own workshop
Coming soon! If you would like to be your own facilitator, you will get all the steps to set up the workshop, a shopping list, a 15 minute zoom call to answer questions and points to guide your workshop conversations.
Be part of the loop and spread some kindness, hope and inspiration in your neighbourhood!
Spread the kindness, hope and inspiration