Make your own teacup planter gift and add a special message tag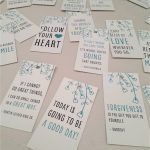 These printed message tags are designed for your 'do-it-yourself' cup gifting and can be attached to cups you make to gift to friends and family any time of the year.
Note: These tags are not numbered and not connected to the Message in a Teacup website in any way. If you wish to upload your cup image and get a number so that your recipient can leave a message , please follow the process outlined here and substitute your printed tag for the downloaded one.